TS EAMCET 2023: Registration for Phase 1 Counseling Starts Today, Required Documents, Steps to Apply, and More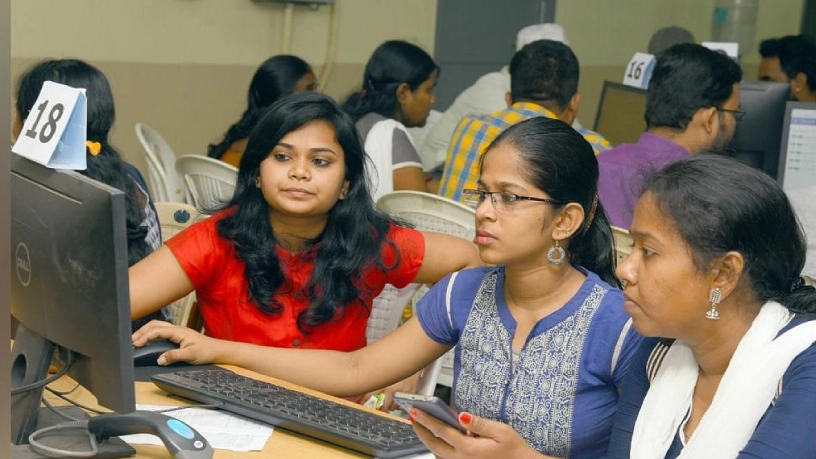 Updated: June 26, 2023, 02:30 PM IST
TS EAMCET 2023 Phase 1 Counseling: Beginning today, June 26, registration for the Telangana State Engineering, Agriculture, and Medical Common Entrance Test (TS EAMCET) counseling 2023 Phase 1 will be open. The TS EAMCET 2023 counseling application is open at tseamcet.nic.in for candidates who have passed the TS EAMCET 2023 exam.
Read | Final National Curriculum Framework Recommendations for Class 3-12 till June, Say's Dharmendra Pradhan
The TS EAMCET 2023 exam occurred between May 7 and May 11, 2023, and the results were made public on May 25. For the academic year 2023–2024, this exam serves as the entry point for enrollment in various undergraduate professional programs offered in Telangana, including those in engineering, agriculture, medicine (Pharmacy, veterinary medicine, etc.), and medical.
TS EAMCET 2023 Phase 1 Counseling: Process
This year's TS EAMCET counseling process has been broken down into two phases: the first phase beginning on June 26 and ending on July 19. This stage will involve counseling for the B.E., B.Tech., and pharmacy programs. To participate, candidates must register online, provide their basic information, pay any fees due, and reserve a time slot to choose a helpline center and schedule a certificate verification appointment.
Read | Top Engineering Colleges In India: Rankings, Admissions, Placements & Courses
Candidates for the counseling process must have completed the TS EAMCET 2023 and have earned a minimum of 40% (for Others) and a minimum of 45% (for O.C.) in group subjects on the Intermediate or its equivalent examination.
TS EAMCET 2023 Phase 1 Counseling: Official Statement
Parents of candidates are urged to explore all of their options to prevent disappointment over not being seated. As a result, when using the options, extreme caution must be taken to choose the College and Branch according to the candidates' preferences, according to the official notification.
TS EAMCET 2023 Phase 1 Counseling: Documents Required
TS EAMCET-2023 Scorecard
Hall Ticket for the TS EAMCET 2023
The Aadhar Card
S.S.C. or its corresponding Marks memo.
Intermediate or the Memo-Cum-Pass equivalent certificate
Certificates of Study from Class Six through Intermediate or its Equivalent
T.C., or Transfer Certificate.
If necessary, a competent authority may have issued an income certificate on or after January 1, 2023.
If applicable, the Tahsildar has issued an E.W.S. Income and Asset Certificate that is good for 2023–2024.
If applicable, a certificate of caste from a reliable source was issued.
The official notice contains a detailed list of all required paperwork, which candidates can consult.
TS EAMCET 2023 Phase 1 Counseling: Steps to Apply
Step 1: Visit tseamcet.nic.in to access the TS EAMCET 2023 website.
Step 2: Search for the link that appears once you arrive there. And click on the "TS EAMCET counseling 2023 registration link."
Step 3: Onscreen, the registration window will show up.
Step 4: Register by providing the requested information, such as your name and contact information.
Step 5: Upload the necessary documents as specified in the following specification.
Step 6: Pay the necessary processing fee to complete the TS EAMCET counseling process.
Step 7: Check the application form very carefully.
Step 8: Submit it.
Step 9: Print the page out to use in the admissions process.
According to the candidates' performance on the TS EAMCET 2023 and their choices, the TSCHE will distribute seats. Students must log in with their login information to access the allocation status page. When a seat is offered to a candidate, they must get their letter of provisional seat allocation from the official website and go to the designated institute to finish the remaining steps in the admissions process.