CUET UG 2023: UGC invites HEIs and all Indian Universities to use CUET Scores for UG Admissions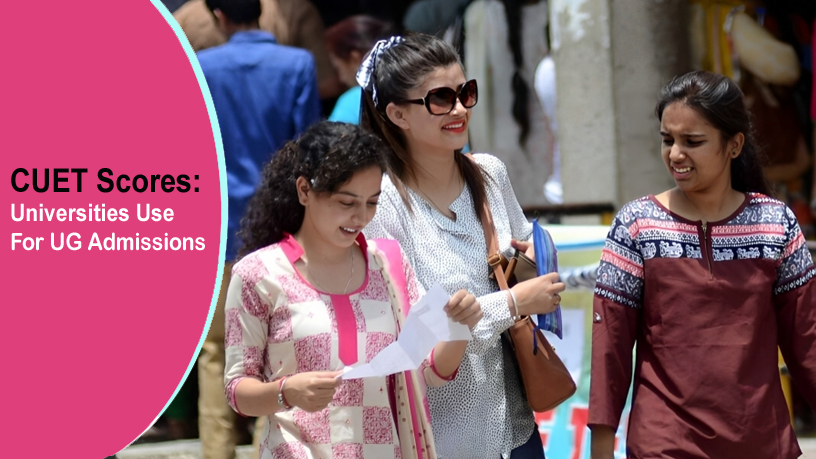 All Indian universities and HEIs are welcome to use the CUET score for admission to undergraduate programs as a result of a notification that was issued by the University Grants Commission (UGC). All State Universities, Deemed Universities, Private Universities, and Other Higher Educational Institutions (HEIs) have been urged to follow its directives.
Also Read : Top MBA Colleges in India
On February 16, 2023, the Commission issued a notification encouraging all institutions to administer UG admissions based on CUET results. According to UGC, this initiative will give all students from various boards equal opportunity and spare students from taking multiple entrance exams that are held on various dates, occasionally converging.
According to the official letter, "the UGC invites and encourages all state universities, deemed to be universities, private universities, and Higher Educational Institutions (HEIs) to adopt and use the CUET score for admission in their UG programs." This will save students from having to take multiple entrance examinations that are held on different dates, sometimes converging.
Also Read : Top Engineering Colleges in India
Registrations for the CUET UG 2023 program have started, and students can submit applications at cuet.samarth.ac.in. The online application must be submitted by March 12, 2023, at the latest. The CUET UG exam will start taking place on May 21, 2023.
The official notice states that the CUET will continue to have the same number of subjects and question format. In addition to one or two languages, the general exam and as many as six domain subjects are open to candidates.
Hindi, Marathi, Urdu, Malayalam, Assamese, Gujarati, Telugu, Kannada, Tamil, Bengali, Punjabi, Odia, and English will be among the 13 languages used for the CUET exam in 2023. Three shifts will be worked each day.
Also Read : Top Universities in India