Final National Curriculum Framework Recommendations for Class 3-12 till June, Say's Dharmendra Pradhan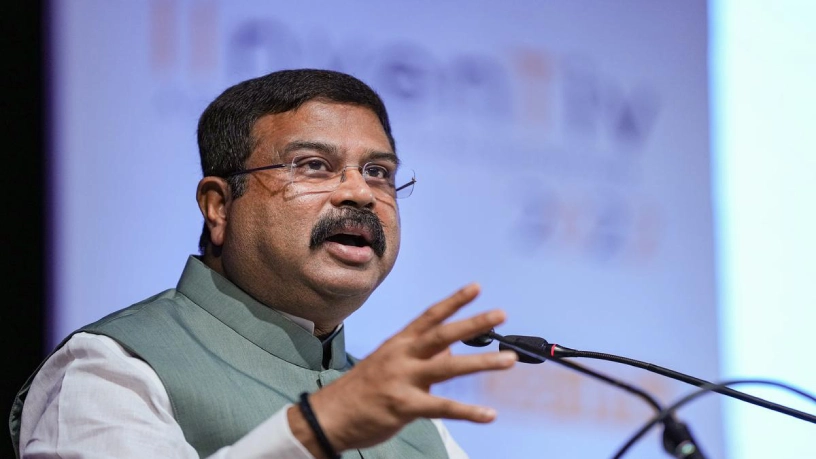 Updated: June 19, 2023, 06:00 PM IST
The New Education Policy (NEP) 2020 and other issues were discussed recently by Union Education Minister Dharmendra Pradhan. He also addressed the controversy surrounding changes to textbook content. The minister praised the reforms that the government had carried out over the previous nine years.
According to Pradhan, the NEP was introduced in 2020, and work began in 2014, closing a 34-year gap. Pradhan addressed the media, saying that the education and NEP sectors were the ones that most needed change. He continued that it is even more crucial to raise India's educational ecosystem to that level because our nation is a global leader in sustainability.
Dharmendra Pradhan stated that things "are at an advanced stage in all three" of the NEP's three main focus areas: the Higher Education Commission of India (HECI), new textbooks, and digital universities. When schools resume after the summer break, the National Curriculum Framework for School Education (NCF)-recommended books for Classes 1 and 2 will be used. Textbooks for Classes 1 and 2 have already been printed. This month will see the completion of the final NCF recommendations for Classes 3 through 12. States are aligned, and NCERT is in complete control. Textbook and oversight committees are being established, and we are working on finishing all NEP-recommended and NCF-envisioned textbooks by 2023 alone, according to Pradhan.
Pradhan revealed details of the plan for the digital university, saying that multiple-level discussions for HECI and the digital university have already occurred. The government is also attempting to introduce the bills in Parliament as soon as possible. Additionally, the revision of the higher education curriculum and new rules for foreign and deemed-to-be universities are underway.
Education Minister Appreciated NTA
Due to technical difficulties, the National Testing Agency (NTA) was compelled to cancel the first administration of the Common University Entrance Test Undergraduate (CUET UG) at several testing locations last year. Speaking on the subject, Pradhan argued that they were better able to administer the exam in 2023 thanks to the lessons they learned from last year. He also commended the NTA team for doing a good job handling this year's exam.