Instagram is one of the best social media platforms that engage billions of users all over the day and connects people with their friends, acquaintances, and even celebrities instantly. It is one of the best platforms to share one's photos, life accomplishments, and achievements to spread fame, gain popularity, and also create envy.
Just like other social networking platforms, Instagram allows users to like, comment, and bookmark the posts of other people and also helps them to send private messages to the people known to them. Instagram does not just keep people connected, but it helps to connect businesses with their clients as well. It helps them in digital marketing and to attract leads into their sales funnel.
Why should you deactivate your Instagram account:
With billions of users on the platform, IG serves as the potent platform to keep up with everyone one knows. But, at times it could feel tiring to follow everyone and to know everyone else's achievements. People spend hours of their valuable time for nothing on this platform. Students can concentrate on their studies and work harder by saving the time they spend on this social media platform. If you are someone who wishes to use your time constructively and has no fruitful business with your Instagram account and thinking about how to delete your Instagram account permanently, then here is the step-by-step guide to come out of the social page permanently.
Deleting the Instagram account permanently – step by step guide:
People get so much intertwined with their IG accounts, that they forget how to deactivate an instagram account once for all. Most people have their hands chained to it and getting rid of the account can only do them good, except they have a busy business running through IG followers. If you have made up your mind to deactivate Instagram, follow these steps one after another.
Step 1. The first step is to login into the account by visiting www.instagram.com on a mobile browser or computer. It is not possible to delete the account from the Instagram app directly.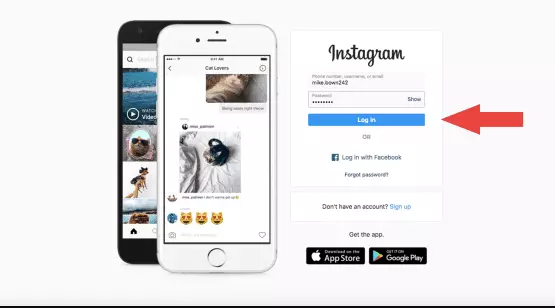 Step 2. After successful login, visit the 'delete your account page'. There you will be prompted with an option to temporarily disable the page. If you are still strong in closing the account permanently, go to the next step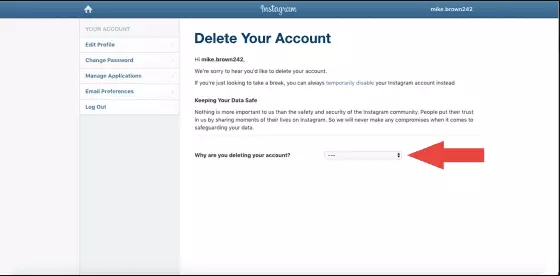 Step 3. You will be prompted with ten reasons for deciding to delete the account. Select the most appropriate option. It will also instruct you to uninstall the app from the phone..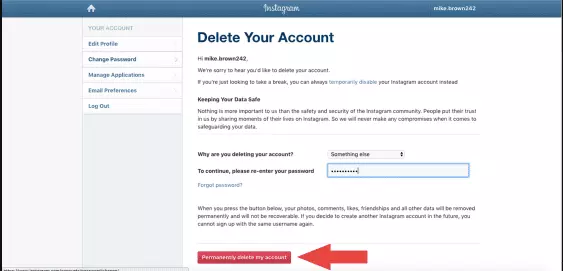 Step 4: Re-enter the password to continue. You will be prompted with a warning that states that "You will permanently lose all details about the photos, videos, profile, comments, and followers when you choose to delete Instagram". If you are prepared to face all of this, proceed.
Step 5: Click on permanently delete my account. You are now done and you are no more a part of this social media page.
Deactivating the IG account temporarily:
If you feel that you don't have to erase everything permanently and would only take a small break from the social network, there is also a temporary deactivation option available. Want to know how to disable an Instagram account temporarily? Read through
Step 1: Log in to the account on www.instagram.com
Step 2: In your profile, click on the person icon in the upper right corner.
Step 3: Click on edit profile, scroll down to the bottom of the page and click, 'temporarily disable my account'. This option is on the bottom left corner of the page.
Step 4: Again, you may have to choose a reason for your action from the drop-down menu
Step 5: Reenter the password and click on the 'temporarily disable account' icon. Now the account with be temporarily deactivated, until you choose to activate it.
Bottom Line:
Once you choose to delete your account in IG permanently, you will lose track of all your data. But you can choose to have a record of your posts and profile information by downloading data from the settings menu. You will get an email within 48 hours will all information from IG, to ensure that the data is protected and is available for access when required.