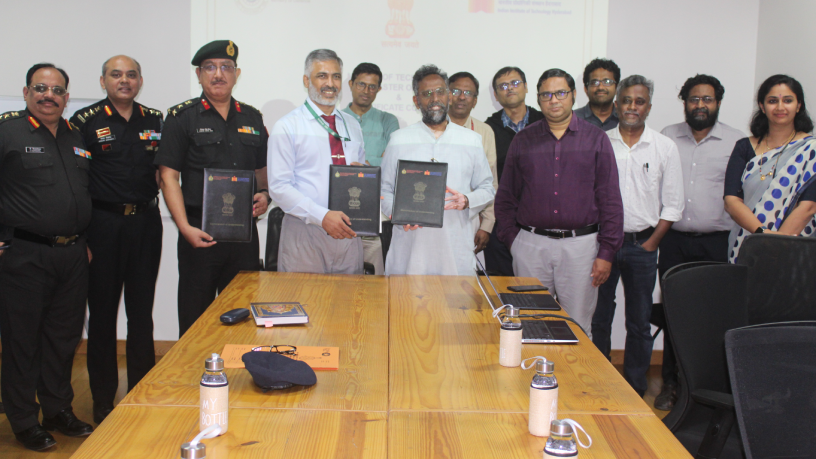 Updated:August 22, 2023, 1 month
Updated: August 22, 2023, 03:25 PM IST
IIT Hyderabad's New Collaboration: The Directorate General of Quality Assurance (DGQA) and the Indian Institute of Technology Hyderabad (IIT Hyderabad) have signed a Memorandum of Understanding (MoU), marking a significant milestone in the development of the DGQA, DDP, and MoD's capabilities.
Read | Top Engineering Colleges In India 2023: Rankings, Admissions, Placements & Courses
This partnership is evidence of the beneficial synergy that can result when DGQA and academia combine their knowledge and goals. On the evening of August 21, 2023, at the IITH Campus, the MoU was signed by Shri R A Govardhan, DIQA's Officiating Director, and Prof. B S Murty, Director of IITH.
The Collaboration will aid in expanding Atma Nirbharta in the defense sector. By signing this agreement, DGQA's Next Generations Labs and IITH will be able to explore potential collaborations.
Focused Areas of the Collaboration
The pie chart below shows the area on which IIT Hyderabad and the Directorate General of Quality Assurance will focus through this Collaboration.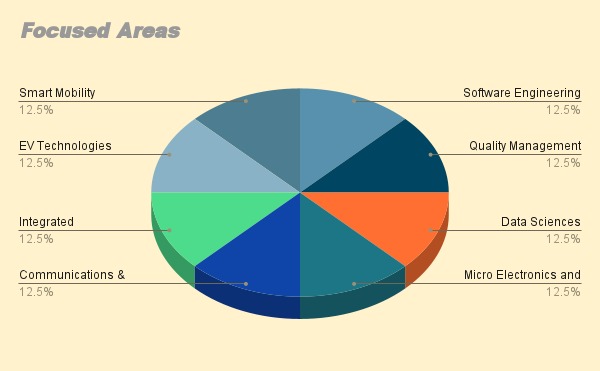 Software Engineering and Testing and AI
Quality Management
Data Sciences
Micro Electronics and VLSI
Communications & Signal Processing
Integrated Computational Material Engineering
EV Technologies.
Smart Mobility
Prof B S Murty, Director, IITH, makes statements on the Collaboration.
Prof. B S Murty, Director of IITH, listed the benefits of working with DGQA and said it "exemplifies the power of collective expertise and shared vision, propelling us towards unprecedented achievements." Together, we engrave a tale of advancement that unites the fields of knowledge and application, charting the course for a future characterized by excellence and inventiveness in the development of technology for humanity.
Shri R A Govardhan, Officiating Director, DIQA, Statement on the Collaboration
On behalf of the DG, DGQA, Shri R A Govardhan, the Officiating Director of DIQA, expressed his satisfaction with the IITH-DGQA Pact, saying, "Through this initiative, a new era of research and innovation is set to unfold, as officers will not only benefit from classroom education but also from the practical exposure provided by DGQA's experienced professionals.
The M.Tech and certification programs will act as a breeding ground for cutting-edge research, encouraging creative solutions, and nurturing a pool of qualified professionals that will enable the exploitation and optimal functioning of the next-generation labs, including the Pilot Security Test Lab & Software QA Lab of DGQA at Secunderabad.
Dignitaries present at the Collaboration Event
Other dignitaries who attended the event included Dr. G. Ramaguru, Director of the DIA-CoE at the IITH; Prof. Saptarshi Majumdar, Dean of Academics at the IITH; Prof. Chandra Shekhar Sharma, Dean of Sponsored Research and Consultancy at the IITH; Prof. Ranjith Ramadurai, Dean of Administration; Prof. Renu John, Chair of the Center of Interdisciplinary Program; and Dr. Subrahmanyam Kalyanasunda.