NTA Unveils Examination Calendar for Academic Year 2024-25: JEE, NEET-UG, CUET, UGC-NET Dates Announced, Check Here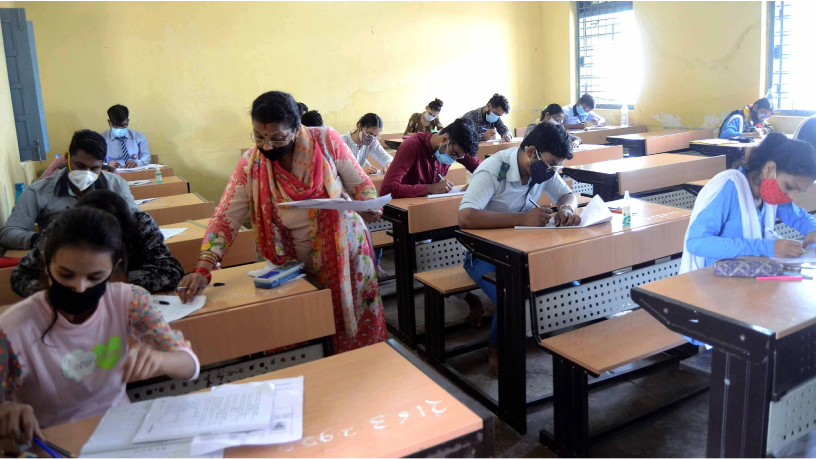 Updated: September 20, 2023, 12:14 PM IST
NTA Releases Datesheets for Entrance Exams 2024-25: The National Testing Agency (NTA) has unveiled the Examination Calendar for the Academic Year 2024-25, providing crucial information about the schedule of significant examinations that will be conducted during the upcoming academic year. This announcement comes as a considerable development for students and aspirants preparing for various competitive exams in India.
Read | Top 50 Central Universities in India: Rankings, Admissions, Placements & Courses
About NTA
The National Testing Agency (NTA) has been formally established as a distinctive and self-sufficient premier Testing Organization by the Ministry of Education (MoE), Government of India. This independent organization, which operates in accordance with the Societies Registration Act (1860), is tasked with carrying out a series of standardized and open examinations to assess the qualifications of applicants for admission to prestigious educational institutions.
NTA's take on Registration forms and Exam Results
The relevant Information Bulletins, which will be made available at the time of the launch of Registration Forms for each examination, will provide candidates who are interested in taking these exams with detailed examination-specific information. According to the notification, all Computer-Based Test (CBT) examination results will be released three weeks after the conclusion of the relevant exams. Results for the NEET (UG) 2024 exam should be made public by the second week of June 2024.
The NTA, which is responsible for conducting a wide range of entrance examinations for admission to higher education institutions across the country, has released the calendar to help students plan their preparation effectively and stay informed about the critical dates for these exams.
Examination Dates for various Entrance Exams for Academic Session 2024-25
Candidates gearing up for JEE Main in 2024 can mark their calendars for two separate sessions. The initial session is scheduled for January 24 – February 1, while the second session will be conducted from April 1 to April 15.
NEET UG 2024 will adhere to a traditional pen-and-paper examination format, according to the National Testing Agency (NTA). The official circular by NTA has confirmed May 5 as the date for NEET UG 2024, with results expected to be announced by the second week of June.
NTA has finalized the examination window for the Common University Entrance Test for Postgraduate Programs (CUET PG) in 2024, spanning from March 11 to March 28. Candidates can expect prompt results, as the NTA aims to declare them within three weeks of the final exam.
The examination dates for CUET UG, JEE Main, UGC-NET, and NEET UG are out, but students are eagerly awaiting the release of registration dates for these undergraduate-level entrance examinations.
The Datesheet Table Released by NTA is mentioned below
Advantages for Aspiring Students
The release of the Examination Calendar well in advance offers students valuable time to prepare and plan their exam strategies meticulously. It also allows educational institutions and coaching centers to align their curricula and support systems accordingly.
The NTA has advised students to keep a close eye on their official website (https://www.nta.ac.in/) for detailed information about each examination, including application procedures, eligibility criteria, and examination centers.
Additionally, the agency has urged candidates to stay updated on any revisions or modifications to the examination schedule, if necessary, due to unforeseen circumstances. As the NTA takes this proactive step to provide clarity and transparency regarding the examination schedule, students and aspirants can now embark on their preparation journeys with a well-defined roadmap for the Academic Year 2024-25.