Education News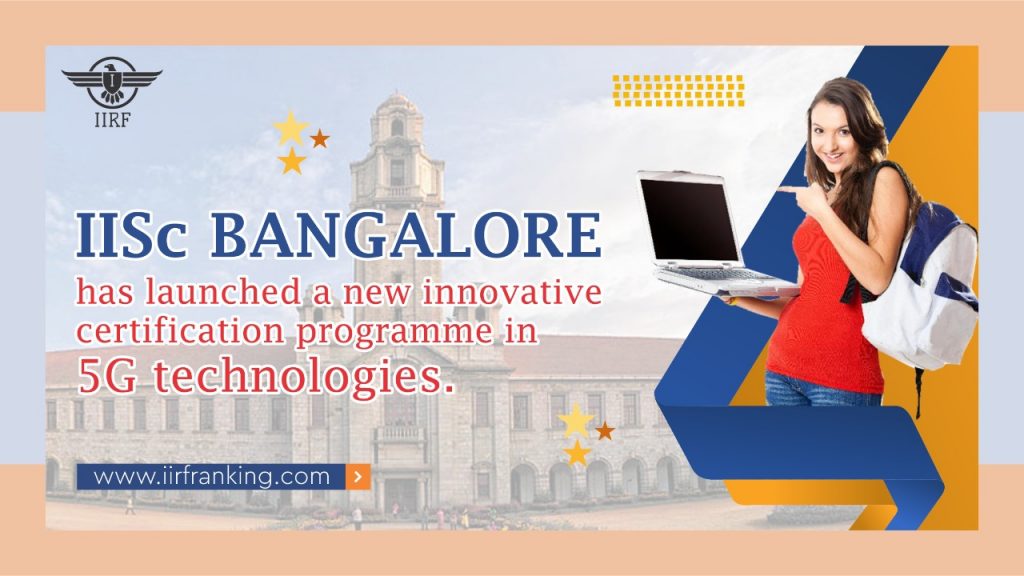 IISc Bangalore has launched a new innovative certification programme in 5G technologies
IISc Bangalore, in collaboration with edtech brand TalentSprint, has launched the PG level advanced certification programme for working professionals in 5G technologies. The program is created for professionals working as an Engineer and having a minimum of two years of experience. Interested applicants have a chance to apply via online mode at www.iisc.talentsprint.com/5g/
The program's format has been divided into two different programs, and one is for some time of a 9-month Executive Programme with Advanced Certification in AI and Cloud and 5G Technologies. The other program is a 6-month Executive program with Advanced certification in 5GTechnologies. There are Live interactive sessions, IISc Bangalore by industry experts and IISc faculty.
The executive-friendly programme will ensure that all the candidates have become the early adopters in starting their career with the 5G powered world. The program will guide a team of experts and researchers led by the renowned professor Chandra R. Murthy and will deliver on the great platform, TalentSprint's digital platform.
The program's motive is to help tech professionals come forward in learning about 5G in the hyper-connected communication space.