JEE Main Result 2022 Session 1 is Declared at jeemain.nta.nic.in (Live Updates)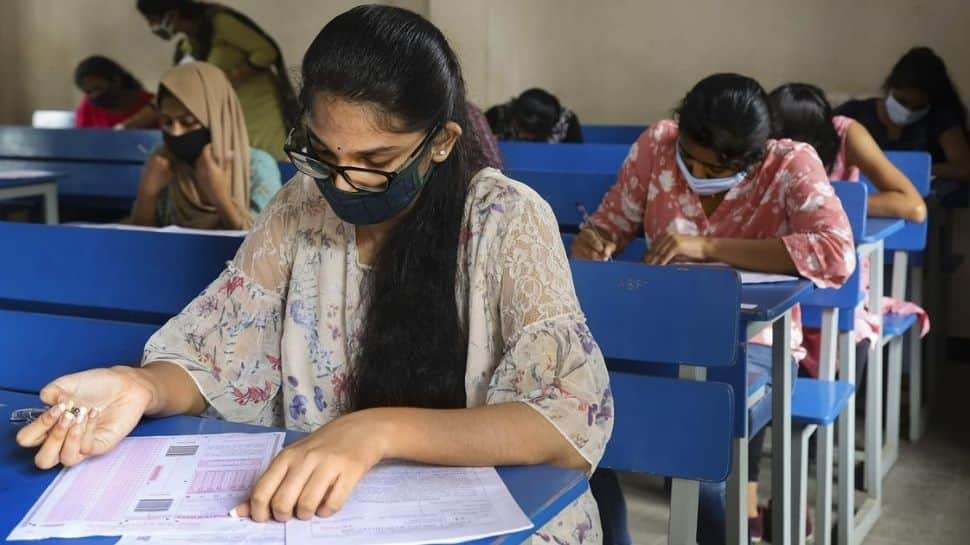 Updated:July 11, 2022, 7 months
NTA has announced JEE Main session one result 2022 result on the official website: jeemain.nta.nic.in. Read the article below about how to check the JEE Main 2022 result, cut-off, log-in details, etc.
The National Testing Agency (NTA) has announced the June exam's JEE Main Session 1 result 2022. The link for the direct result check has been updated on the official website. The candidates who have taken the June JEE Main exam can enter their login details, date of birth, application number, and password to check their results.
NTA organized the exam from June 2 to June 29, 2022. The result is an accumulation of subject-wise marks, percentile, total marks, personal information, and more.
About JEE Main
The JEE Main 2022 exam was organized for candidates seeking admission into BArch/BTech/BPlan courses offered by renowned institutes NITs, IITs, and GFTIs. The JEE Main 2022 session 2 will be conducted from July 21 to 30. The candidates can check the JEE 2022 session 1 result on the below-given websites.
JEE Main 2022 Result
Below are the three websites for result checking;
www.jeemain.nta.nic.in
www.nta.ac.in
www.ntaresults.nic.in
How to check JEE Main result 2022 for session 1?
The candidate needs to visit the official JEE Main website: www.jeemain.nta.nic.in/ www.ntaresults.nic.in
After that, click on the link stating "JEE Main (June) 2022 Session Result."
Enter the credentials, date of birth, application no, etc.
Click on the "Submit" Button.
NTA JEE Main result 2022 will be there on your screen.
JEE Main 2022 Session 1 Category – wise Toppers
EWS Toppers
| | | |
| --- | --- | --- |
| Name of the candidate | Place | Percentile score |
| Polisetty Karthikeya | Andhra Pradesh | 100 |
| Navya | Rajasthan | 100 |
| Arpit Anil Agarwal | Rajasthan | 99.99845 |
| Bhogi Siri | Andhra Pradesh | 99.99843 |
| Akshad Rjendra Mhaske | Rajasthan | 99.99842 |
SC Category Toppers
| | | |
| --- | --- | --- |
| Name of the candidate | Place | Percentile score |
| Dayyyala John Joseph | Andhra Pradesh | 99.99534 |
| Nitin Singh Patel | Delhi | 99.97 |
| Nuthakki Rithik | Andhra Pradesh | 99.75 |
| Ankeet Saha | Rajasthan | 99.973 |
| Utkarsh Lohiya | Uttar Pradesh | 99.962 |
ST Toppers
| | | |
| --- | --- | --- |
| Name of the candidate | Place | Percentile score |
| Tanmay Gejapati | Karnataka | 99.94 |
| Mayank Kumar | Rajasthan | 99.93 |
| Lovesh Mahar | Rajasthan | 99.901 |
| Senay Hemantbhai Patel | Gujarat | 99.82 |
| Arya Champramnari | Rajasthan | 99.799 |
OBC Non-Creamy Layer Toppers
| | | |
| --- | --- | --- |
| Name of the candidate | Place | Percentile score |
| Koyyana Suhas | Andhra Pradesh | 100 |
| Boya Haren Sathvik | Karnataka | 100 |
| Sanskar Shaurya | Rajasthan | 99.99845 |
| Vardan Verma | Rajasthan | 98.998 |
| Sanapala Jaswanth | Andhra Pradesh | 99.99 |
JEE Main 2022: State -Wise Toppers
| | | |
| --- | --- | --- |
| State | Topper | Score |
| Andaman & Nicobar Island | Mayank Gullia | 99.332 |
| Andhra Pradesh | Polisettu Karthikeya, Penikalapati Ravi Kishire, Koyyana Suhas | 100 |
| Arunachal Pradesh | Debargha Nath | 98.39 |
| Assam | Sneha Pareek | 100 |
| Bihar | Aditya Ajey | 99.998 |
| Chandigarh | Saarth Singla | 99.998 |
| Chhattisgarh | Abhinav Rajesh Shripad | 99.992 |
| Dadra & Nagar Haveli | Dishant Kumar | 99.18 |
| Daman & Diu | Vishnu Lal Maurya | 99.91 |
| Delhi (NCT) | Ashmit Nangia, Hemanshu Garg | 99.998 |
| Goa | Anvesh Sandeep Bandekar | 99.946 |
| Gujarat | Mahit Gandhiwala | 99.998 |
| Haryana | Sarthank Maheshwari | 100 |
| Himachal Pradesh | Chetan Kukreja | 99.844 |
| Jammu & Kashmir | Divyansh Verma | 99.920 |
| Jharkhand | Kushagra Srivastava | 100 |
| Karnataka | Boya Haren Sathvik | 100 |
| Kerala | Thomas Biju Cheeramvelil | 99.993 |
| Ladakh | Irfan Kussain | 98.16 |
| Lakshadweep | Moh.sushail MK | 80.73 |
| Madhya Pradesh | Samyak Jain | 99.995 |
| Manipur | Usham Adhitya Luwang | 96.60 |
| Meghalaya | Siddhant Purkayastha | 97.59 |
| Mizoram | Simon LalremsiamaSanggpliang | 98.20 |
| Nagaland | Khadka BahadurBaniya | 97.708 |
| Odisha | Deevyanshu Malu | 99.989 |
| Puducherry | SP Siddharth | 98.93 |
| Punjab | Mrinal Garg | 100 |
| Rajasthan | Navya | 100 |
| Sikkim | Chandan KumarMahato | 94.90 |
| Tamil Nadu | Deeksha Dhiwakar | 99.998 |
| Telangana | Dheeraj Kurukunda, Aniket Chattopadhyay, Jasti Yashwanth VVS, Rupesh Biyani | 100 (each) |
| Tripura | Rishik Saha | 99.92 |
| Uttar Pradesh | Saumitra Garg | 100 |
| Uttarakhand | Gautam Arora | 99.91 |
| West Bengal | Ashutosh Agarwal | 99.993 |