CTET Answer Key 2023 Live: Download Provisional Answer Key Here, Steps to Raise Objections, and More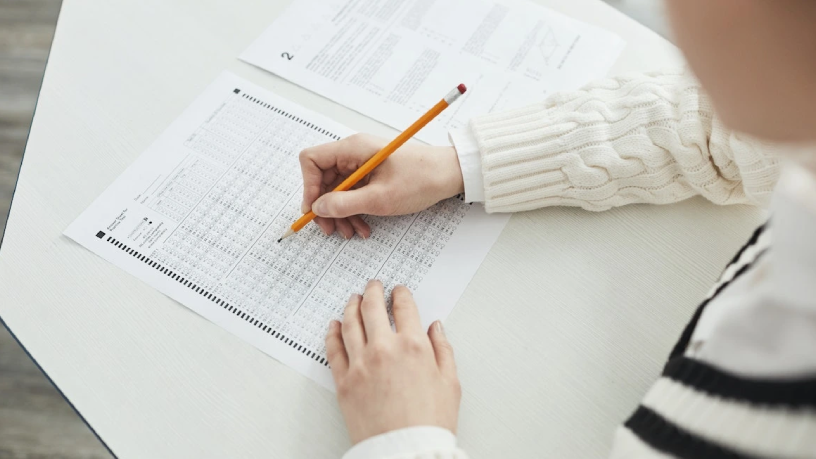 Updated:August 28, 2023, 4 weeks
Updated: August 28, 2023, 11:45 AM IST
CTET Provisional Answer Key 2023: The CTET 2023 answer key will soon be available from the Central Board of Secondary Education (CBSE). In line with previous patterns, CBSE typically makes the answer key available within a week of the exam's date. Candidates should, therefore, anticipate the answer key in one or two days. However, the Board has yet to make the official updates public. Candidates can check their CTET answer key 2023 at ctet.nic.in once it has been made available.
Read | CTET 2023: Application Form, Registration Process, Exam Date, Fees & Eligibility
On August 20, 2023, the CTET test was administered. The final answer key and results will be prepared after candidates can voice their objections to the preliminary answer key within a predetermined timeframe. By the end of September, the CTET results are anticipated. However, the date of the result has yet to be announced by the Board.
CTET Exam 2023: Stats
Over 29 lakh applicants registered for the CTET August edition of the entrance exam, and about 80 percent showed up for the test. 15,01,719 candidates signed up for paper 1 (classes 1 through 5), while 14,02,184 candidates signed up for paper 2 (classes 6 through 8).
Read | Top Engineering Colleges In India 2023: Rankings, Admissions, Placements & Courses
Steps to Download the CTET Provisional Answer Key 2023
Step 1: Go to ctet.nic.in, the CTET's official website.
Step 2: Select the link for the CTET 2023 answer key on the home page.
Step 3: Enter the login details required in the login window.
Step 4: Press enter after inputting the required details.
Step 5: The provisional answer key will be displayed as a PDF file on the screen.
Step 6: Carefully review the list of answers; if you have any objections, raise them.
Step 7: Download the solution and print the solution keys for your records.
The CTET answer key for the CTET 2023 exam, which will be provisional rather than final, and the response sheets of the candidates who took the exam are both anticipated to be made public by CBSE. Candidates dissatisfied with the provisional answer keys will have the chance to object to them. The Board has not announced the date of the release of CTET Answer Keys.
Steps to Raise Objections on the CTET Provisional Answer Key 2023
Go to ctet.nic.in to access the official website.
Choose the "CTET answer key challenge" by clicking.
Put your roll number and birthdate into the login box.
From the dropdown menu, choose the question to be contested.
Choose a challenge by clicking the appropriate button.
To enter your answer, click the corresponding link.
For the chosen question, choose the appropriate response option.
Select the "Update" link.
After paying the fee, click the button that says "Finalize challenges submission."
The Board has made it clear that it will not consider any complaints after feedback is released.