CBSE Date Sheet 2023: Class 10th, 12th Practical Time Table Announced, Download CBSE Exam Date Sheet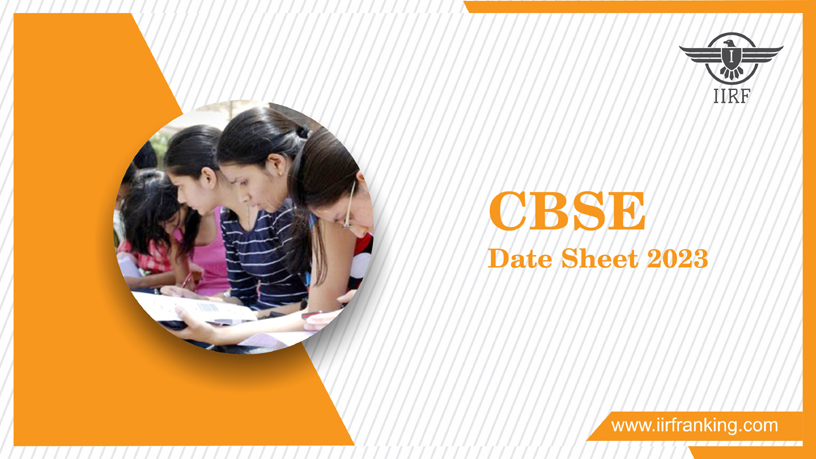 Updated:December 30, 2022, 11 months
The date sheet for the class 10 and 12 board exams in 2023 is anticipated to be released soon by the Central Board of Secondary Education (CBSE). Board exams for classes 10 and 12 will start on February 15 of the following year, according to a CBSE announcement. According to past trends, the date sheet for the CBSE board exams typically becomes available 45 to 60 days before the start of the test. Candidates should therefore be prepared for the date sheet to be made available at any time this week. Candidates can check their exam schedule at cbse.gov.in once it is published.
The official notice states that the CBSE Board 2023 Practical Exam for classes 10 and 12 will take place from January 2 to February 14 of the following year. On the CBSE website's official page, students can view the dates for the 2023 CBSE Board Practical Exams. The most recent information regarding exam dates, schedules, admit cards, and other details are available here for candidates.
Important Dates for the CBSE 2023 Timetable
Date of the start of the practical exam: January 2, 2023
Mark uploading will begin on January 2, 2023.
Date of practical examination conclusion: February 14, 2023
The last day to upload grades is February 14, 2023.
The theory test will start on February 15, 2023.
How to download the CBSE exam date sheet for 2023?
Step 1: Visit cbse.gov.in to access the CBSE board's official website.
Step 2: Select "Main Website" from the drop-down menu on the home page.
Step 3: Navigate to the "Latest CBSE" section and select either the "CBSE Class 10 date sheet 2023" or the "CBSE Class 12 date sheet 2023."
Step 4: On the screen will appear the CBSE class schedule for 2023.
Step 5: The CBSE 2023 schedule can be downloaded and saved to your device.
Class 10 CBSE 2022–23 marking schedule
A total of 100 marks will be awarded for the CBSE Class 10, and 12 exams, with 80 of those points going toward the theory exam and 20 going toward the internal assessment. To pass the test, students must score a minimum of 33% in each subject.