CBSE Board Results 2023 Latest Updates: Class 10 and 12 Results on results.cbse.nic, Know the Steps to Download, Passing Marks, and More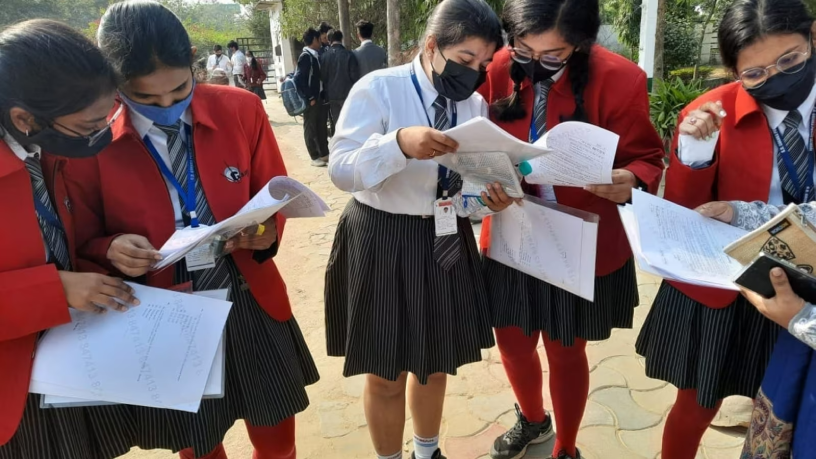 Updated: May 03, 2023, 02:44 PM IST
CBSE 10 and 12 Results 2023 Live Updates: The CBSE results for 2023 will be announced soon by the Central Board of Secondary Education (CBSE). The results for the CBSE 10th and 12th grades are reportedly scheduled to be announced in May. Candidates can check their results once they are released on the official websites, cbseresults.nic.in, results.cbse.nic.in, and cbse.gov.in.
Read | Top Universities in India 2023: Rankings, Admissions, Placements & Courses
The CBSE administered board exams for classes 10 and 12 from February to April 2023. Beginning on February 15 and lasting until either March 21 for class 10 or April 5 for class 12, the exams for both classes were given. Approximately 21,86,940 students took the class 10 exams this year, and 16,96,770 students took the class 12 exams, totaling more than 38 lakh students who registered to take the CBSE board exams 2023.
The students are now impatiently awaiting the results to be announced. In the middle of May 2023, it's anticipated that the results will be announced. The board, though, hasn't released any information about this. For the most recent updates, students have been advised to visit the official CBSE website frequently. 
Read | Top MBA Colleges in India 2023: Rankings, Admissions, Placements & Courses
Results from the previous year were announced in July. However, according to reports, the board intends to release the CBSE 10th and 12th-grade results earlier this year. Along with the results, the board will release the names of the top students, the overall pass rate, the pass rates for boys and girls, and other data. Students seeking the most recent information should closely follow the official website.
Steps to check CBSE Board Result 2023
Following the simple instructions below, students can download the CBSE Board Exam Result 2023 for classes 10th and 12th.
Step 1: To check your results, visit the CBSE website, cbseresults.nic.in.
Step 2: Click the 2023 CBSE 10th and 12th-grade results link.
Step 3: Enter your name, registration number, and roll number to log in.
Step 4: The results for the CBSE board's classes 10 and 12 will immediately appear on your screen.
Step 5: Save your result after downloading it for later use.
CBSE Board 2023 Passing Marks
Per CBSE requirements, students must pass each subject with a score of at least 33 percent. Students must achieve passing grades on their internal and external assessments and achieve at least a 33 percent grade point average in each subject. Students can only receive a passing certificate if they receive an "E grade" or higher in each subject covered by their internal examination unless they are exempt. 
Read | Popular Scholarship 2023
If a student fails both internal and external exams, the results of the external exams will be withheld for one year. A student must show up for the compartment exam for that particular subject even if they pass all of their internal assessment exams but only one of the five subjects on their external exams.