UGC NET 2022 Result Live Update: Steps to Download Result, Final Answer Keys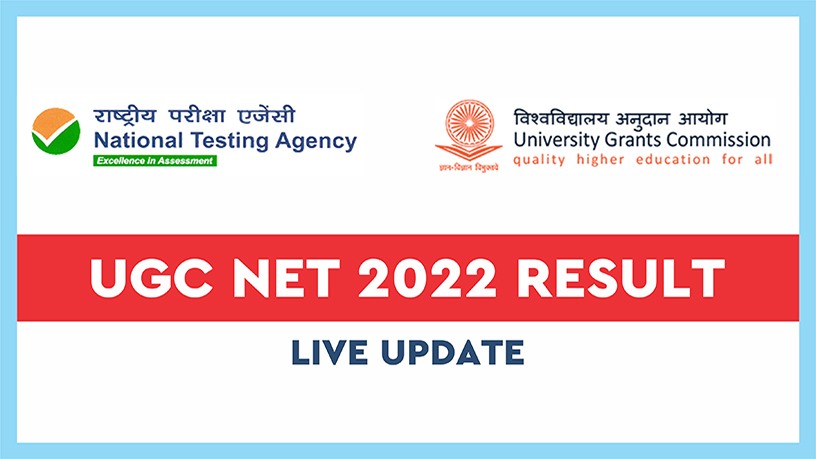 Updated:November 4, 2022, 7 months
UGC NET 2021-22 Result: The University Grants Commission (UGC) Chairman, Mr. Mamidala Jagadesh Kumar, tweeted about the date for the result of the National Eligibility Test (NET-2022) which is going to be released on 5th November by the National Testing Agency (NTA). All the students that participated in the entrance examination were advised to regularly visit the official website ugcnet.nta.nic.in for regular updates.
The UGC-NET exam is used to evaluate applicants' qualifications for assistant professor, junior research fellow, and assistant professor positions in Indian universities and colleges. The last four exams were combined into two because of the covid-19 pandemic. This eligibility exam is administered twice a year.
A candidate's overall performance in Papers 1 and 2 of the UGC-NET determines whether they will receive a Junior Research Fellowship (JRF) or an Assistant Professorship. JRFs are not to be given out to applicants who only meet the requirements for assistant professorships.
The NTA has also released the final provisional answer keys based on the challenged questions in the previous answer keys, which offered the students a chance to check their final scores before the declaration of the results. The candidates have to wait for the results to be declared for the final cutoff for qualifying NET and JRF.
The students can view the final provisional answer key by visiting the link given below.
https://cdnbbsr.s3waas.gov.in/s301eee509ee2f68dc6014898c309e86bf/uploads/2022/11/2022110254.pdf
Eligibility for NET and JRF
For the cycles ending in December 2021 and June 2022, the maximum age for a junior research fellowship is 31 years old. Candidates from the OBC (non-creamy layer), SC, ST, PwD, and third gender categories will have their eligibility for an age relaxation increased by up to five years, and female applicants will also receive a five-year age reduction.
On production of a certificate from the proper authority, candidates with research experience will also be given an age relaxation that is limited to the time spent conducting research in the pertinent or related field of their post-graduate degree, up to a maximum of five years. There is no maximum age for assistant professor applicants to the UGC-NET.
Steps to Download UGC-NET 2022 Results
Step 1: The candidates need to visit ugcnet.nta.nic.in.
Step 2: Click on the link on the home screen for the UGC-NET 2022 Result.
Step 3: Fill in the login details with a security captcha.
Step 4: Click on the "Submit" tab to proceed.
Step 5: The results will be displayed on the screen.
Step 6: Click on the "print" tab to download the result.