AEEE 2024 Registrations Open at Amrita Vishwa Vidyapeetham; Phase 1 to commence on January 19, 2024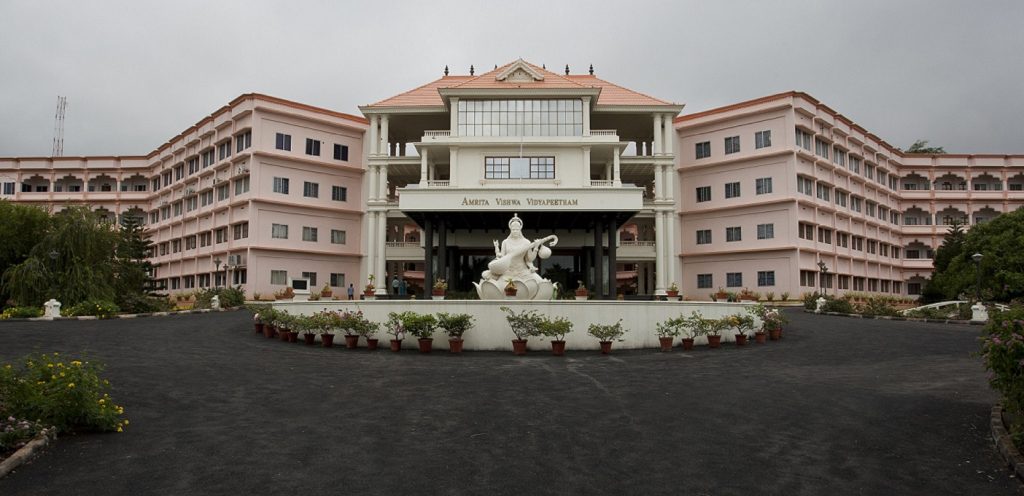 Updated: November 13, 2023, 01:15 PM IST
Amrita Vishwa Vidyapeetham has claimed the 18th spot in the IIRF Deemed University Ranking 2023, positioning itself prominently nationally. The university ranks 1 in the IIRF State University Ranking 2023 in Tamil Nadu. It has also placed among the top 10 universities in the NIRF 2023 rankings. This university, dedicated to academic excellence, has started the application process for the Amrita Entrance Examination – Engineering (AEEE) 2024.
Aspirants have multiple options for admission to B.Tech programs across various Amrita School of Engineering campuses – Amritapuri, Bengaluru, Chennai, Coimbatore, Amaravati, Mysore, and Nagercoil. These options are AEEE 2024 Rank, JEE Mains 2024 Performance, SAT Score, or Pearson UG Engineering Entrance Exam Result (PUEEE). Candidates with the AEEE 2024 rank and the JEE Mains 2024 percentile have more chances of getting admission to their desired department with scholarship benefits.
AEEE 2024 will be conducted in two phases. The first phase will occur from January 19 to 22, 2024, and the second will likely happen from May 10 to 14, 2024. Scholarships worth Rs 4.5 crore are available to the top-ranking 300+ eligible candidates, covering 85 per cent of the seats in B.Tech programs.
This examination will be conducted computer-based in more than 125 cities in India and UAE. AEEE 2024 will consist of 100 questions from Physics, Chemistry, Mathematics, and English of 2.5 hours duration.
Amrita Vishwa Vidyapeetham offers various B.Tech branches at its campuses, including Computer Science and Engineering, Artificial Intelligence, Automation and Robotics Engineering, Mechanical Engineering, Electrical and Computer Engineering, Electrical and Electronics Engineering, Electronics and Communication Engineering, and Electronics And computer engineering.
To be eligible for the AEEE exam, candidates must have at least 55% in Physics, Chemistry, and Mathematics and at least 60% in aggregate in 12th class or equivalent subjects.
Apart from the academic field, Amrita Vishwa Vidyapeetham is known for its dedication to student development. More than 200 students can study abroad annually, and the university strongly emphasizes soft skills training during its 4-year B.Tech curriculum. Notably, 90 to 95% of eligible Amrita students secure placements annually, with the highest annual salary reaching 56.95 LPA for the graduating batch 2023.
Interested candidates can register for AEEE 2024 by visiting (https://www.amrita.edu/btech).